Preston Pardus and Selin Rollan shine at the VIR Hoosier Super Tour
The young guns are coming. That is pretty obvious from the proliferation of young talent at the front of the already incredibly deep Spec Miata fields that we are seeing in 2017. This weekend at VIR more than 50 of the country's top Spec Miata drivers took to the legendary track for the 6th round of the Hoosier Super Tour Series.
After two Qualifying rounds it was clear that Tyler Kicera and Alex Bolanos had committed to working together and their 2:14:9's put them on the front row ahead of Jim Drago and 17 year old Rossini hot-shoe Michael Carter. Selin Rollan would start in 6th and Danny Steyn in 7th.
In Race 1, Bolanos and Kicera stayed hooked together for the entire race, keeping Drago at bay, with Kicera getting the win ahead of Bolanos. Justin Hille picked up the 4th Spot. Selin Rollan finished 5th, Michael Carter 6th, Danny Steyn 7th and Jason Connole had his best run in his new car, finishing in 10th place. Other Rossini notables were Preston Pardus in 11th, Ralle Rookey in 13th, Jonathan Davis 14th, Brian Henderson 15th, and 17 year old Evan Karl with an outstanding run finished in 16th place in his NA 1.8.
At one Point Karl managed to get up to 9th spot, but made a rookie mistake and got freight trained with two laps to go.
Race 2 saw Kicera and Bolanos work their similar magic, with Kicera winning again, but this time Drago made some mistakes and withdrew, allowing Todd Buras and Preston Pardus to compete for the last step of the podium. The nod went to Buras, but this was Preston's best finish in a Super Tour event, and is a good indication of what he is capable of. Five of the Top 10 were Rossini powered drivers with Pardus 4th, Selin Rollan, 7th Evan Karl in an absolutely amazing drive finished 8th, Jonathon Davis was 9th and Jason Connole 10th
Danny Steyn was accidentally hip-checked by his teammate, and went off the track on the first lap, and then came to a complete stop behind a sideways vehicle in the uphill esses, restarted in 38th place and drove back to 15th place.
By virtue of their finishes this weekend and at the recent NASA VIR weekend, several Rossini drivers are now eligible for the lucky draw to win a fully supported Pro Drive in a Mazda MX-5 Cup car at the Pirelli World Challenge event at VIR at the end of April. See which drivers have qualified.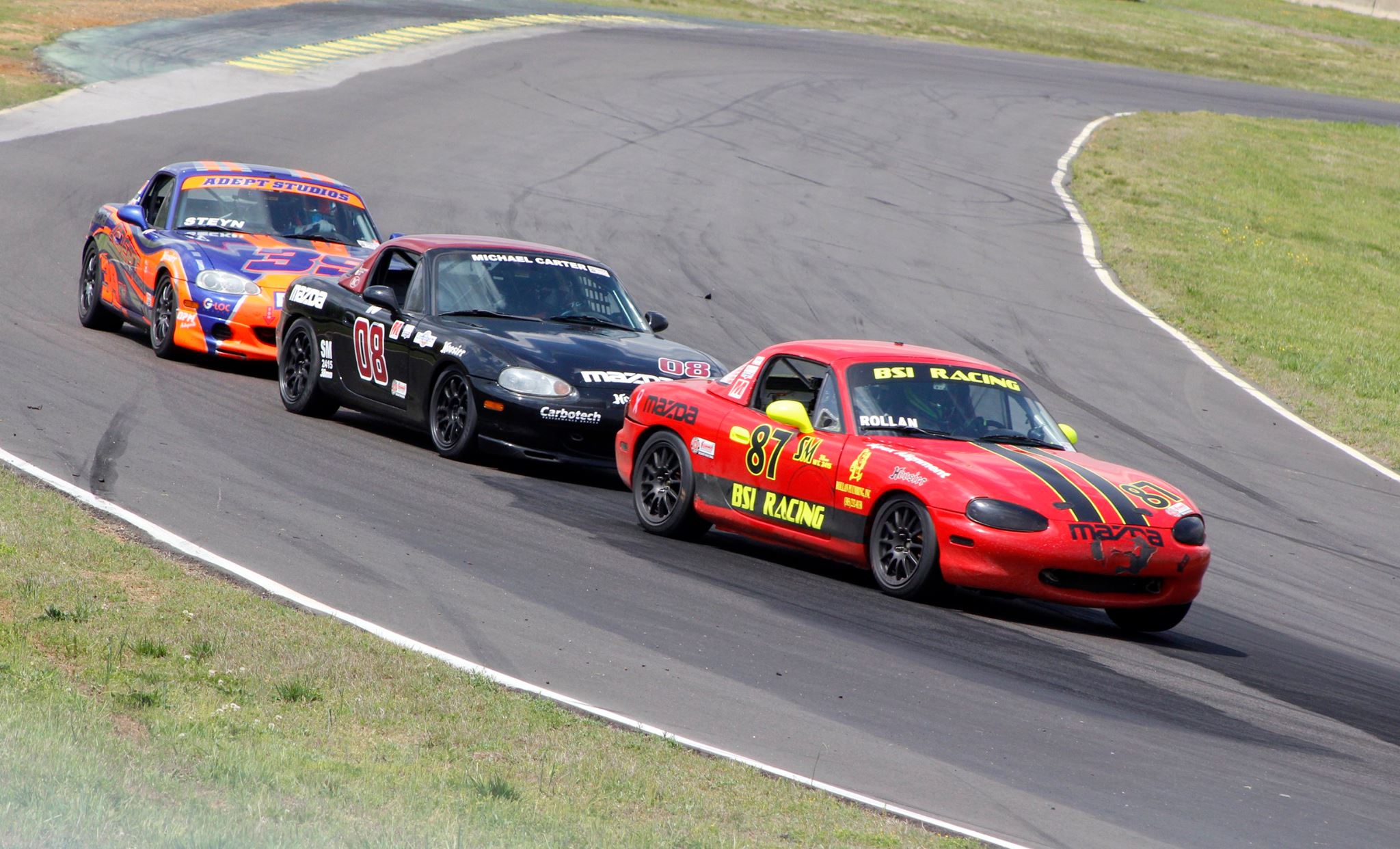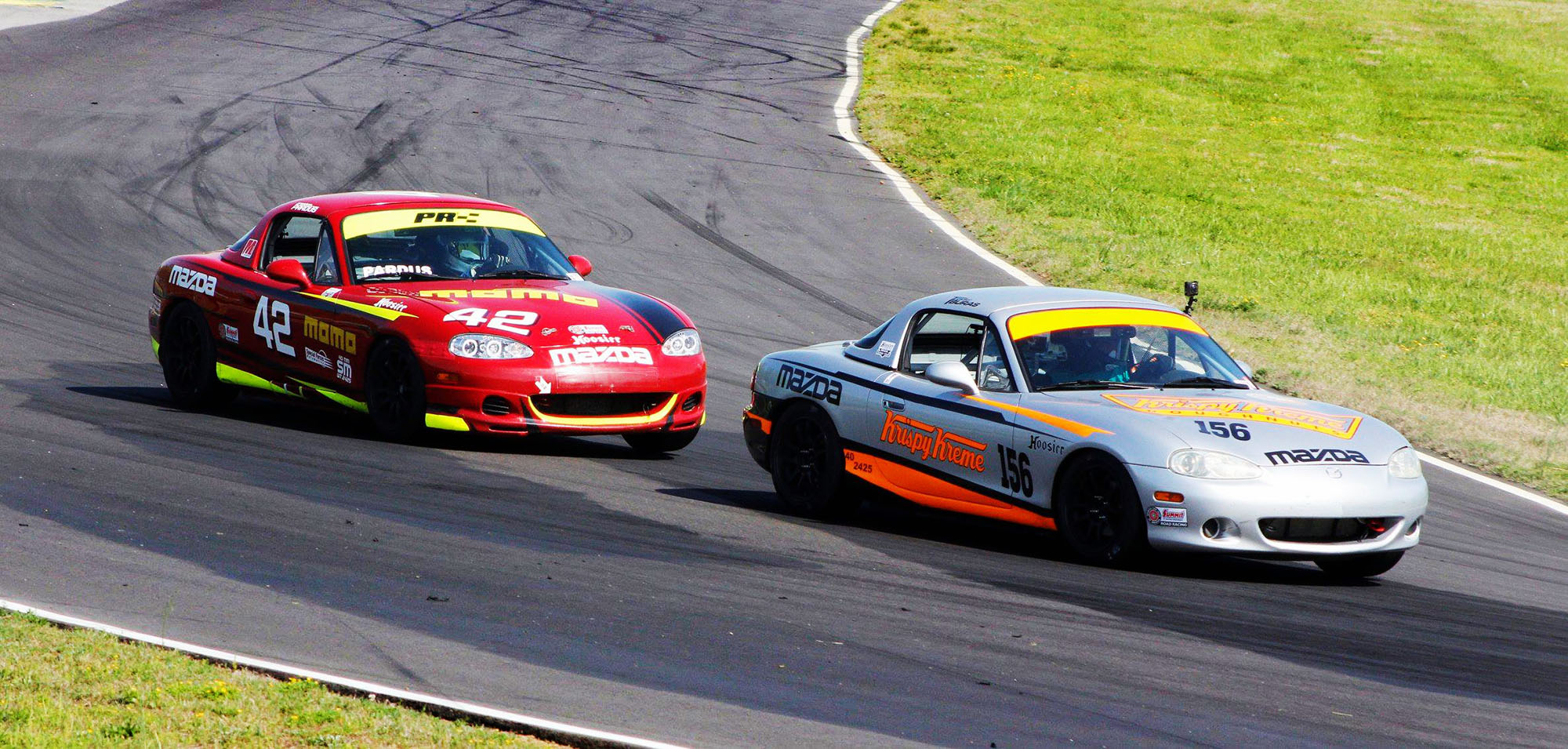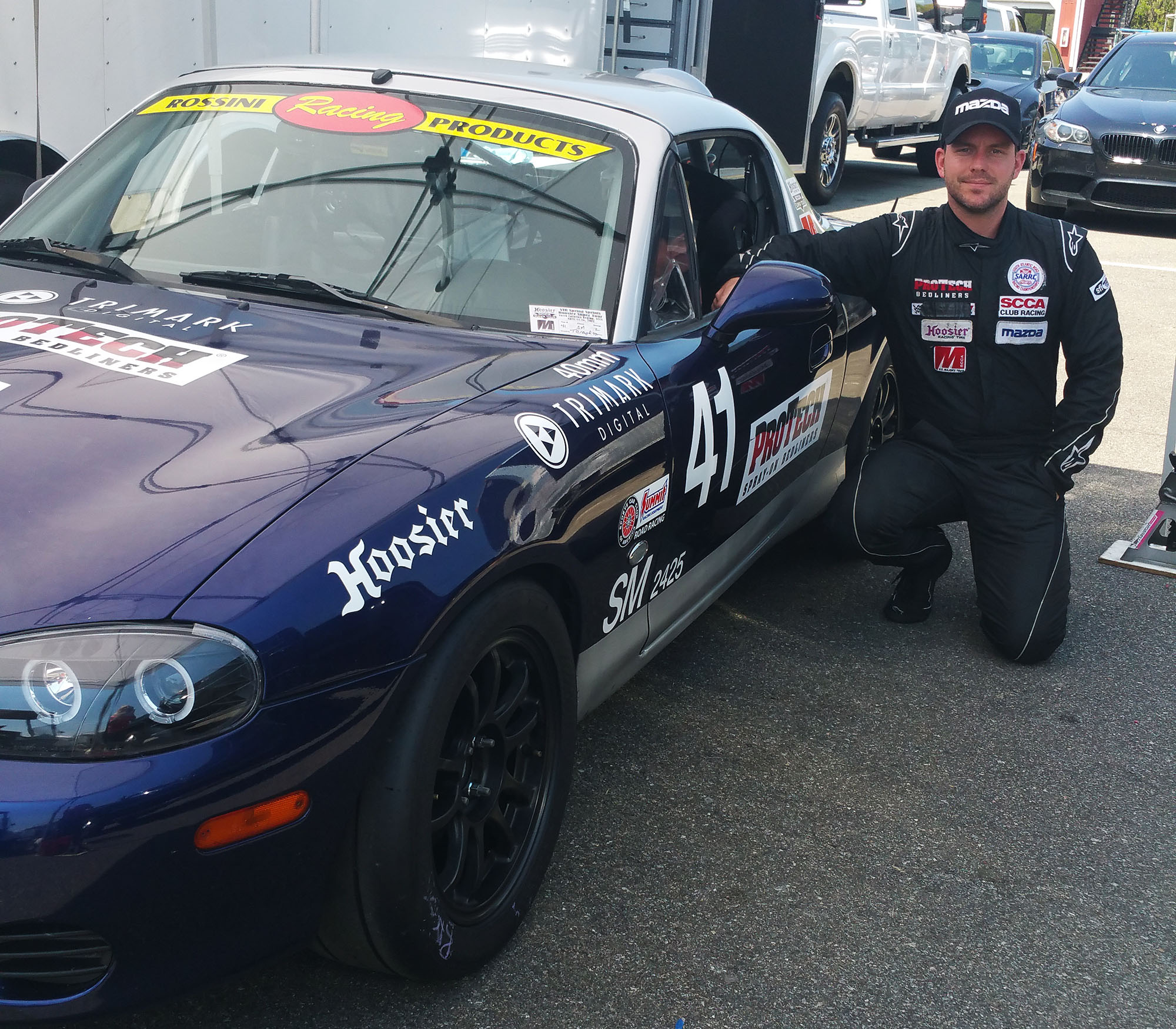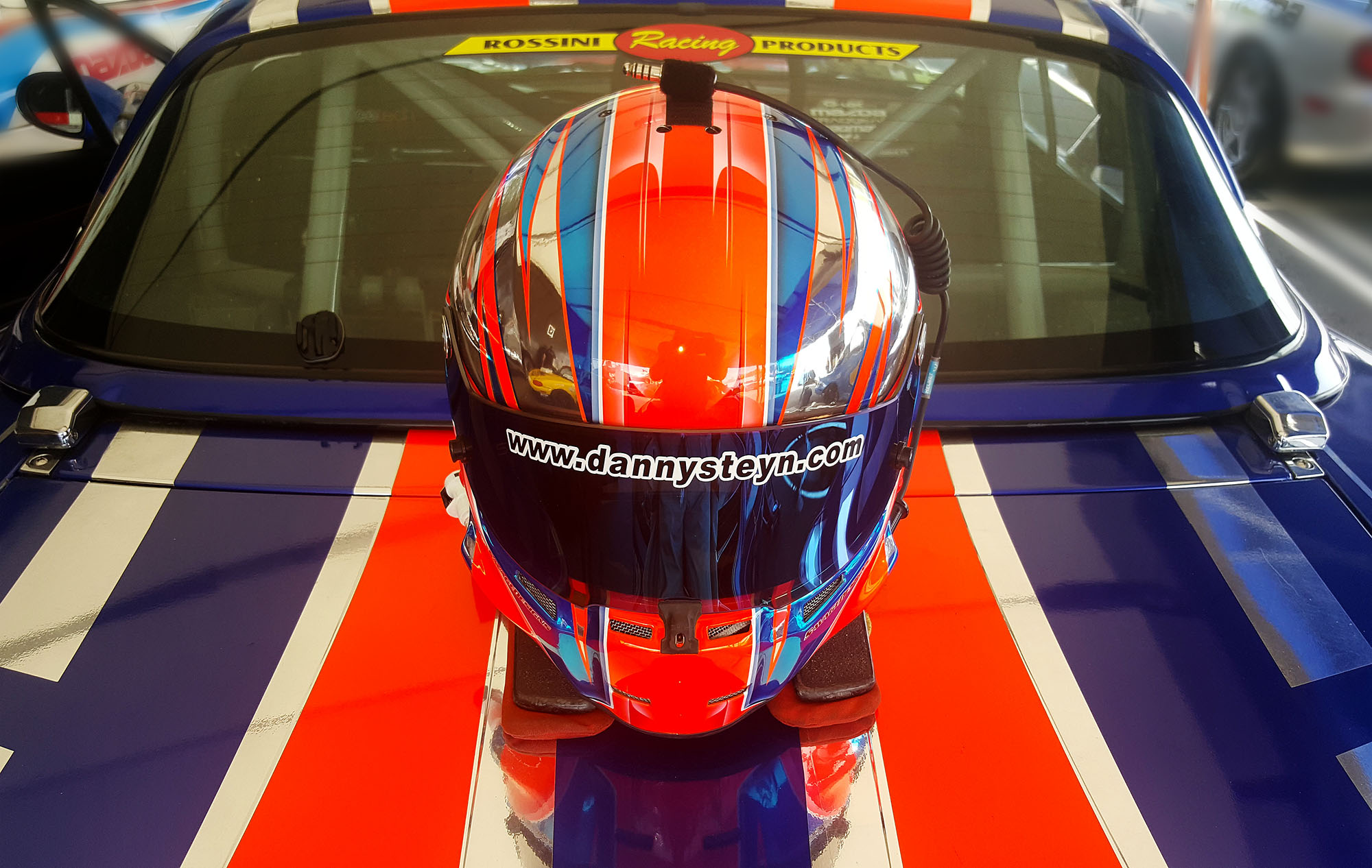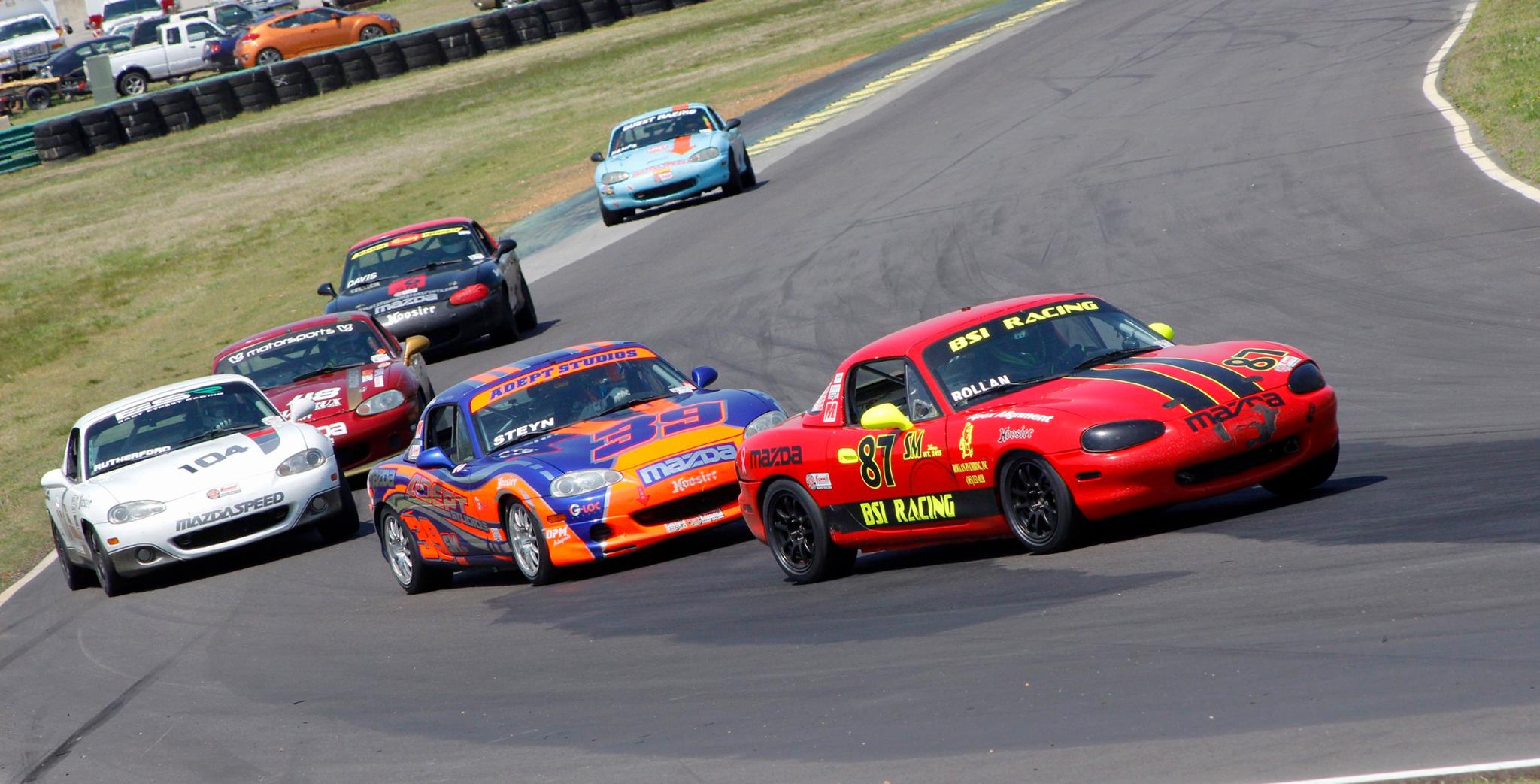 Watch the various Rossini driver's in car videos ….
From Danny Steyn
From Preston Pardus
From Evan Karl